Rider power exchange solution
---
Software and hardware can be customized according to customer needs
Rider power exchange system: Intelligent charging using a power exchange cabinet with a fire extinguisher, equipped with a 4G positioning communication terminal for lithium batteries, integrated lease operation management system, constantly collecting battery BMS data to the server, supporting 48v~90V lithium battery charging, power exchange, intelligent control, lease operation functions, and advanced lithium battery charging safety warning, intelligent management of rider lease payment, power exchange, and GPS positioning of asset equipment, Remote control functions such as remote power off.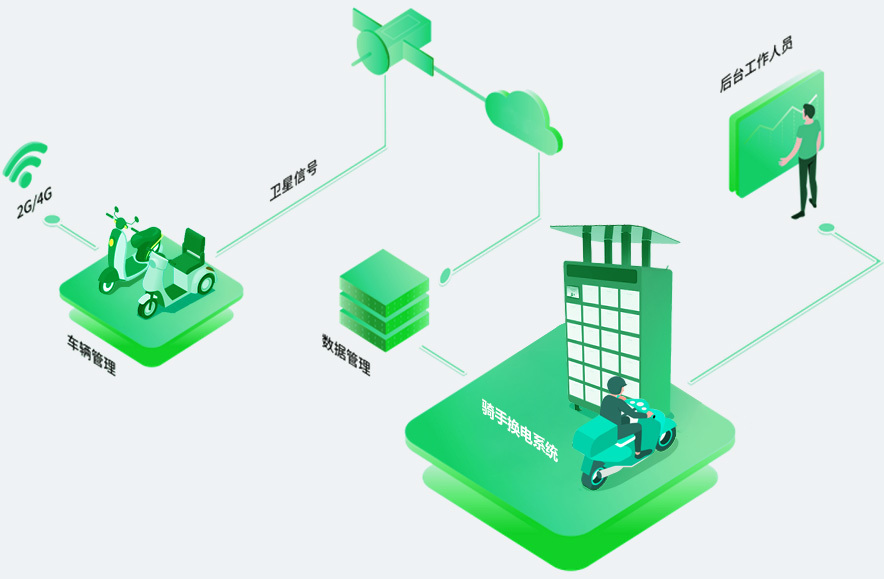 PROJECT
---
We have managed 400000+leased equipment and 6000+cooperative leasing and power exchange projects, distributed in more than 30 provinces and cities across the country, and exported GPS locators to Europe, the Middle East, Southeast Asia, and other regions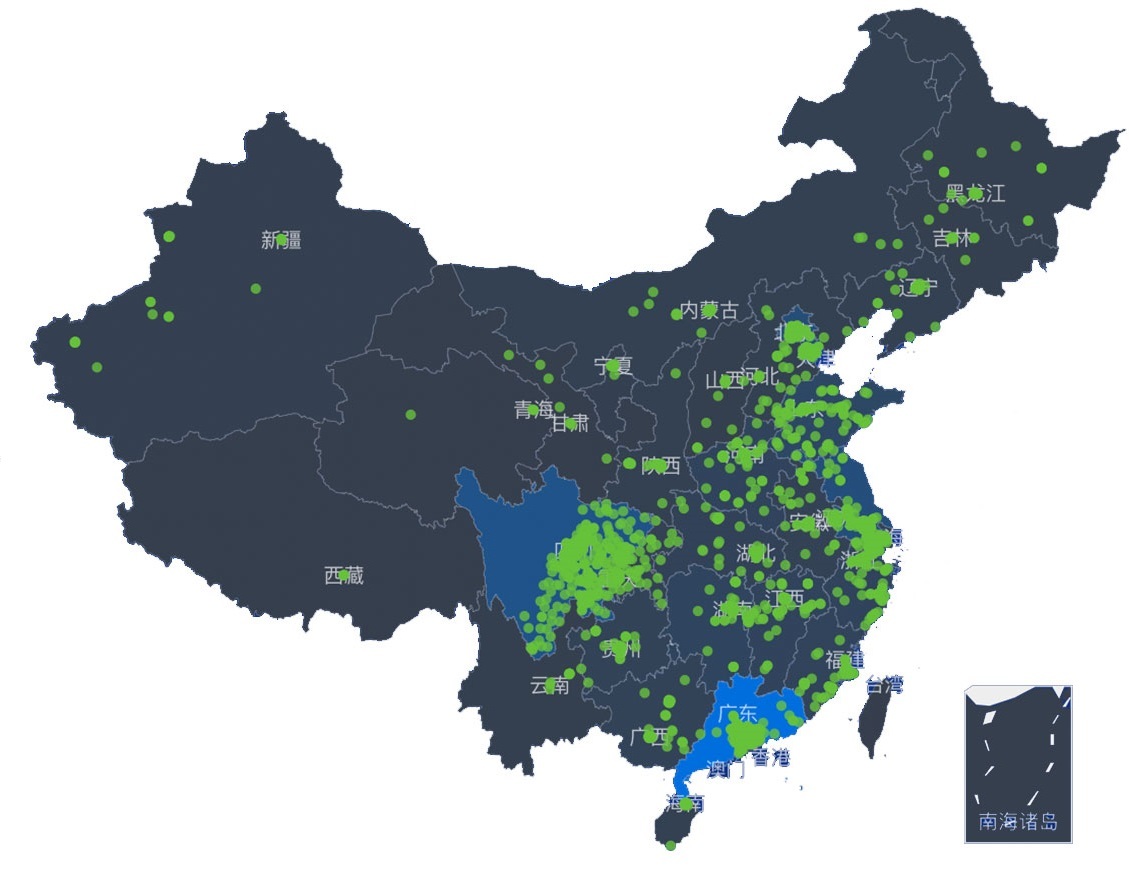 Shenzhen Zhixun Information Technology Co., Ltd. is an innovative technology company that integrates the development of Internet software, intelligent hardware, and the operation of Internet of Things applications. It has a strong research and development team and innovative strength. Founded in May 2017, the company is located in the innovative technology city of Shenzhen, specializing in lithium battery rental management system software, lithium battery management system (BMS), lithium battery remote control system, and lithium battery shared charging and switching cabinet. And Beidou GPS positioning terminals, providing customization, design, research and development, sales, and after-sales services for the management of automobiles, electric vehicles, and motorcycles. Among them, lithium battery rental remote control management system and Beidou GPS positioning terminal are leading the new energy low-speed electric vehicle industry. Currently, from design to research and development to production, the company has provided perfect solutions for lithium battery intelligent Internet of Things management systems and intelligent BMS with several domestic enterprises.
SERVICE
---
Choose us to compete with high-quality peers

Custom Services
Undertake customized services, function customization, and system customization for intelligent products

Technical Advantages
Rich project development experience 8 hardware engineers, 12 software engineers, and 8 service engineers

OEM power exchange cabinet
OEM dedicated power exchange cabinet appearance, brand LoGo, system functions

Intelligent charging cabinet
Intelligent charging cabinet sheet metal style, brand, LoGo, management function

Shared Electric Vehicle
Shared electric vehicle locator, operation management system

Lease Management System
Lease management, security management, user operation management, financial data reporting
Training Support
Guide equipment installation, use, operation and maintenance, and provide whole-process training services

After-sale Service
The company has independent development capabilities and a team of full-time service engineers to ensure stable operation